Less than 10 minutes from the A13 autoroute, train station, shops. Large 280M² architect's house on a 3000M² fully fenced and wooded garden.
The house is laid out over three levels.
Ground floor: garage, 2 storage areas, 1 workshop, 1 boiler room, 1 wine cellar carved into the surrounding rock offering perfect storage conditions.
On the first floor: kitchen, large living room leading to a South-facing wooden terrace, corner fireplace, 1 office area, 1 bedroom with bay window and garden access, 1 library, toilets and bathroom.
On the second floor: 4 large bedrooms, one with en-suite bathroom. 1 duplex bedroom. 1 room which could become an office, living room or artist's studio looking out onto the garden, 1 bathroom.
Double-paned windows and electric blinds. Very fine building materials ( stone from Bourgogne, brick from Vaugirard, marble from Spain, etc.) EXCELLENT FEATURES AND FACILITIES
Rouen is the historical capital city of Normandy, situated on the River Seine and currently the capital of the upper Normandy region. Once one of the largest and most prosperous cities of medieval Europe, Rouen was the seat of the Exchequer of Normandy in the middle Ages. It was one of the capitals of the Anglo-Norman dynasties, which ruled both England and large parts of modern France from the 11th Century to the 15th century. Rouen is known for the Notre Dame cathedral, which was the subject of a series of paintings by Claude Monet. There are many museums in the city centre, including the Musee des Beaux Arts de Rouen an art museum with pictures of well known painters such as Claude Monet and Gericault. Mainline train services operate from Gare de Rouen-Rive-Droite to Le Havre and Paris. Regional services serve local destinations in Normandy, while direct trains operate to Amiens and Lille, and direct TGV trains serve larger cities such as Lyon and Marseille. City transportation is served by the metro. Rouen has its own airport which serves major domestic and international destinations.
Fees charged to seller Sales Agent
Fees charged to seller
To receive more information about this property and to be put in touch directly with our local agent, Yohann Derout-Lagrange, please fill in the form below.
DPE 159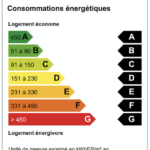 GES 37