240 sqm architect designed villa offering: a large living/dining room, a separate equipped kitchen, a master's bedroom with both bathtub and shower, a study, 3 bedrooms with shower room, one detached studio. Every room opens onto large south facing terraces with lovely views over Menton Bay. There are also an overflowing swimming pool, a double garage, set on a 750 sqm plot.
Menton is located right next to the Italian border and opens to the Mediterrean Sea. It is well known for its lemon production and each year, a lemon festival takes place there. Its motto is Artium Civitas (the city of the arts) and strolling through the streets will give you the opportunity to discover several museums including one named after Jean Cocteau, who lived there and decorated the wedding hall of the town hall. William Webb Ellis spent the last months of his life there and his grave can still be seen in Menton's cemetery. Menton is a human-size city consequently, everything is within walking distance from the parks to the different beaches and even the mountains in the Menton backcountry. Enjoy the casino, the orchid festival, the music festival or the bell tower. Menton is 35 minutes away from Nice and its international airport.
This mandate has been registered by our local agent Jean Martinez – For more information about this property reference (Item 2323) or to book a visit please fill the contact form below. To receive more information about this property and to be put in touch directly with our local agent, Romain LOUIS, please fill in the form below.
DPE 0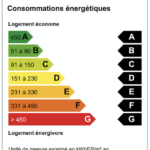 GES 0