A perfect unique and recent renovation in the area.
Located at the heart of Bergerac city, you can do everything byfoot, shops and schools are less than 5 minutes.
The renovation of the entire place is exemplary, with large and bright spaces.
The ground floor offers beautiful open space opening onto the garden.
The 2 upper floors offer 6 large suite bedrooms and a beautiful library lounge.
You are looking for a perfect family home where all you have to do is put down your suitcases, this home is made for you.
It will also be suitable if you have a guest house project, if this is the case, don't hesitate to contact me to find out more.
The garden of almost 1000 M2 will allow you to set up a swimming pool and to park your vehicles if necessary.
If you're attracted by the photos, contact me to organize a visit,you could fall for the place as soon as you enter!
Bergerac is the largest town in the Perigord Pourpre department, an area that derives its name from the purple grapes that grow in the region's 125 sq km of vineyards. Set on a riverbank, it was once a flourishing trading port and has easy access to the surrounding countryside and many famous wine producers. The town of Bergerac offers superb cultural variety and numerous events are organized throughout the year. 5 days a week there is a street market with a wide range of fresh local products. The town has become renowned for numerous disciplines, particularly rowing, woman's handball, parachuting, and rugby and also promotes other activities like horse riding, harnessed horse competitions, tennis, regattas, fishing, cycling, rally and many more. Bergerac has its own airport with several low cost flights to the UK.
Sales agent fees
DPE 146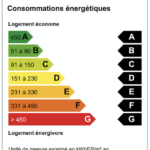 GES 34