Design, brightness, ergonomics and absolute comfort are the key words of this unique architect's villa on Bergerac.
Nothing was left to chance in the design: no lost space, modularity of spaces, exceptional lighting, life "inside out" thanks to the stackable bays.
The intimate garden where you can set up a swimming corridor is completely enclosed and sheltered from view, you will enjoy some 150 m² of terraces.
The indoor swimming spa of the leading brand will allow you to relax all year round.
Ecology and economy are at the forefront with a underfloor heating system on both levels powered by a city gas boiler. The production of domestic and spa hot water is provided by solar panels.
To receive more information about this property and to be put in touch directly with our local agent, Christophe Advielle, please fill in the form below.
DPE 32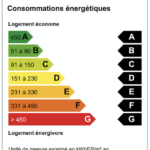 GES 4