This beautifully crafted chateau, which offers floor space of 400sq m in the main building, provides a large new kitchen, 6 bathrooms (also new) and 6 bedrooms. Renovation is ongoing for the living/dining room and music room. The chateau includes an annexe as well as a medieval tower (378sq m), classed as a historical monument, and a large barn attached to the back of the building.
The chateau is surrounded by beautiful wooded grounds (not enclosed) of 3 hectares, in which are 3 cedars classed as historic monuments and a swimming pool.
Further information: central heating, loft suitable for conversion.
The chateau in located in a charming community in the Aude region in the south of France, only 45 minutes from Carcassonne.
DPE 0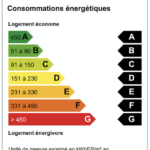 GES 0