This magnificent provencal villa with a luxurious aspect is set high up on 2sq m of land. The ground floor provides an entrance hall, kitchen, study, living room, 2 bedrooms and bathroom. There is also an independant apartment comprising a living room with kitchenette, 1 bedroom and bathroom. Large pool house with bedroom, shower and WC. Large free-form swimming pool.
Biot
Biot is a charming traditional town located between Cannes and Nice, adjacent to Antibes. The history of Biot goes back to pre-historic times. As a consequence, it offers numerous monuments and sites to visit. Since antiquity, the town has developed an important vineyard culture which nowadays represents an important part of all the local attractions. Cheap flights to the UK are available at the Nice Cote d'Azur airport, 20 minutes from Grasse.
To receive more information about this property and to be put in touch directly with our local agent, Romain LOUIS, please fill in the form below.
DPE 135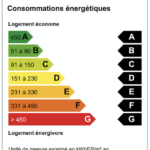 GES 19