Set amongst beautiful rolling hills and woodland, 15 minutes north-east of Bergerac, this large 230m2 residence is almost 300 years old, and has been renovated in a way that respects the original construction.
The most striking element of the house is the magnificent reception room with its cathedral style ceiling, mezzanine and swimming pool access.
The numerous lounges and beautiful, high quality materials create a very special atmosphere.
The property has recently been fully renovated, the fuel central heating system has been changed, and hot water is provided by a thermodynamic water heater.
The separate sanitation system is up to standard, which is rare in a property of this vintage.
The swimming pool area boasts an unobstructed view from its hanging terrace.
The 2 hectare site has been planted with fruit trees and poplars.
If you are looking for a comfortable house with plenty of charm, don't hesitate to get in touch and find out more.
Bergerac is the largest town in the Perigord Pourpre department, an area that derives its name from the purple grapes that grow in the region's 125 sq km of vineyards. Set on a riverbank, it was once a flourishing trading port and has easy access to the surrounding countryside and many famous wine producers. The town of Bergerac offers superb cultural variety and numerous events are organized throughout the year. 5 days a week there is a street market with a wide range of fresh local products. The town has become renowned for numerous disciplines, particularly rowing, woman's handball, parachuting, and rugby and also promotes other activities like horse riding, harnessed horse competitions, tennis, regattas, fishing, cycling, rally and many more. Bergerac has its own airport with several low cost flights to the UK.
Sales Agent Sextant France – Christophe Advielle agent for SAINT SAUVEUR – more information on www.sextantfrance.fr ref. 8138
To receive more information about this property and to be put in touch directly with our local agent, Christophe Advielle, please fill in the form below.
DPE 145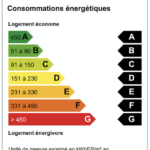 GES 24