Just a short distance from Paris on the A13/A14 autoroute
Ideally located – the Valley of the Impressionists – in the Vexin regional park area – with a panoramic view over the bends of the Seine.
195M2 house built in 1996, on a 1593m2 site, boasting:
– On the ground floor: a beautiful 52 m² living space with insert fireplace, a separate and equipped kitchen, a master bedroom with bathroom and shower and a toilet
– On the 1st floor: 2 beautiful bedrooms, a large open space which could become one or two additional bedrooms, and a second bathroom and toilet
– basement with workshop, technical room and laundry room
– Insert fireplace 60m2 garage for 2 cars
Very close to the amenities, shops and school of the village of Vetheuil.
Nearby Mantes la Jolie is a city located in the Yvelines department of the Ile de France region. Its history dates back from the sixth Century therefore, there is much to see and to visit. The city's location, by the Seine river and the Aumone and Limay Islands make it a very pleasant city, where new developments are banned, thus preserving the plant life and the landscape. Mantes la Jolie is a bustling city located 53 kms north west of Paris and has all the infrastructures for children from kindergarten to higher education. All amenities, bars and restaurants are available as well. Mantes la Jolie has many rail connections to Paris including a TGV station (le Havre-Marseille) and to Upper and Lower Normandy. By car, Paris is less than 50mins away, Charles de Gaulle airport is 52mins away and Orly airport is 48 mins away, linking the city easily to the UK and Ireland.
Sextant France – Yann Wegerhoff agent basé à VETHEUIL – more information on www.sextantfrance.fr ref. 9308
To receive more information about this property and to be put in touch directly with our local agent, Yann Wegerhoff, please fill in the form below.
DPE 137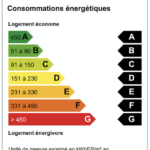 GES 34