LAMORLAYE LE LYS. Are you looking for a property ideally situated just 1km from the city centre and 400m from the local secondary school? Would you like a West-facing living room, kitchen, terrace and swimming pool, as well as a bedroom with wash room on the ground floor? Does a 77 square meters living room with a 20 square meters air conditioned veranda in perfect condition sound comfortable to you? Would you enjoy cooking in a newly installed and fully equipped kitchen? Could you fit the whole family in 6 bedrooms, each with their own wash room, including 2 suites? Are you looking for a place with no work needed? Day to day, would you enjoying having a bar in the living room, a large back kitchen, a spacious laundry area, and an expansive dressing room with toilet and sink for guests? Is it important to you to have outdoor space, such as 4800 square meters of sunny land and a 60 meters facade? Are you interested in having another, separate house made up of an entrance hall, kitchen leading to a living room/dining room + wash room + mezzanine bedroom, a horse box, a garage with space for two vehicles and a very spacious garden shed? If the answer is yes, come for a viewing asap and let yourself be enticed by this thoroughly charming property. International golf, tennis and horse riding on site. Visits and additional information available 7 days a week.
If you demand a top class, personalised real estate service with very reasonable fees and an international clientèle: trust me to sell your property, and enjoy all the latest in sales technology: prestigious national and international ad placement, 2D and 3D plans, HDR photography with wide angle lens, 360 live tour and more. Sales Agent Sextant France – Frederic PASCAL agent for PARIS 7th ARRONDISSEMENT– 06 12 53 57 36 – More information on www.sextantfrance.fr ref. 6502
To receive more information about this property and to be put in touch directly with our local agent, Frédéric PASCAL, please fill in the form below.
DPE 173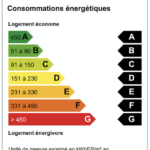 GES 38