Set within approximately 25000m² of flat grounds, this magnificent 340m² home includes:
On the ground-floor: a dining room, an open-plan fitted kitchen and laundry room, a spacious living area with open fireplace, toilet
On the 1st floor: 3 large bedrooms and 1 parental suite with walk-in wardrobe, 1 bathroom, 2 washrooms, an office and 2 toilets
On the 2nd floor: 1 large bedroom and 220m² of convertible living space.
95m² attached garage with boiler room, potential to create an upper level.
This beautiful home is an old 17th century watermill which belonged to the MIREPOIX estate, and is set on the border of a small hamlet in a very calm and peaceful environment with unobstructed views and pleasant surroundings. The property is located near the touristic village of Mirepoix, and Pamiers.
Agency fees are borne by the seller.
Mirepoix
Mirepoix is a beautiful medieval village in the Ariege department with a late 13th century bastide built around one of the loveliest surviving arcaded market squares in the country. There is a large open air market every Monday morning as well as a choice of restaurants, cafes, schools and shops. The most popular activities in its unspoilt surroundings are cycling, horse riding, mountain biking, fishing, hiking, kayaking, canoeing, rock climbing, swimming and bathing. It's also a very festive area with the popular Apple Festival in autumn and the International Marionnette Event at the beginning of August. Mirepoix is perfectly located only 45 minutes from the nearest ski resort and 90 minutes from the sea. Carcassonne airport is can be reached in only 45 minutes and Toulouse airport in about 65 minutes.
To receive more information about this property and to be put in touch directly with our local agent, Florent Mistretta, please fill in the form below.
DPE 106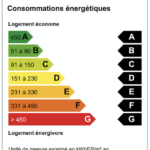 GES 31