This is an 18th century brick house with the original exterior renovated and intact. The interior has been completely restored. It is comprised of 10 rooms, 4/5 bedrooms, several living rooms with fireplaces, 2 bathrooms, and fuel central heating. The ceilings are in the French style with a superb staircase in the entrance hall. There is also a second brick house, extensively renovated with 200 m² of liveable space, and a small outbuilding housing a traditional bread oven. The 10×20 swimming pool has been restored, and the buildings are surrounded by 9000 m² of lawn and park land, as well as a small avenue shaded by lime trees which leads to the public road. 20 minutes from Montauban and the autoroute, no neighbouring properties, 5km from shops and amenities.
Montauban is the capital of the Tarn-et-Garonne department and is located on the right bank of the Tarn River, in the heart of the Southern west of France. Created in the 12th century, the town benefits from a rich historical and artistic heritage. Its architecture is composed mainly of reddish bricks, original monuments, charming back streets and the panoramic views from the old bridge offer a unique setting. Montauban is also a dynamic town by offering numerous activities and hosting events all year long. The Toulouse-Blagnac airport is 30 minutes from Montauban and offers cheap flights to the UK.
Fees: 4.44 % including acquisition charge and taxes (€450,000 before fees)
Fees: 4.44% including acquisition charge and taxes (€ 450,000 before fees).
To receive more information about this property and to be put in touch directly with our local agent, Francois Greffier, please fill in the form below.
DPE 0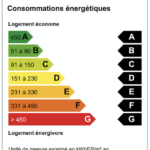 GES 0