The 2 beautiful Provencal style VILLAS (bastides) are set in 2300m2 of GARDEN and come with PRIVATE TERRACE AND SWIMMING POOL in Le Rouret.
Property type: Villa
Address: Le Rouret
Size: 262m2
Price: 1,290,000 – 1,360,000 Euros
Land Size: 2300m2
Accomodation: 6 bedrooms
The development:
The new builds comprise 2 beautiful Villas (bastides): each large Provencal farmhouse is set in 2300m2 of garden and comes with a private terrace and swimming pool. Each property offers 260m2 of living space, comprising on the ground floor: a living room, a lounge, a kitchen, 2 bedrooms, a bathroom, 2 toilets, a dressing room, a storage room and a linen room. On the first floor, there are 4 bedrooms, 4 bathrooms, 2 dressing rooms and toilets, with another storage room. Each property comes with a garage. The high quality services let you customise the house and the garden. South orientation and panoramic view, those new properties are located in Le Rouret.
The location:
The 2 large Provencal farmhouses is situated in Le Rouret, at 15km from Mougins, and within 40 minutes of Italy .Mougins is a medieval town overlooking the Bay of Cannes from the height of 260 metres. Art galleries and great restaurants abound in a setting of old stones and fountains. Cannes is a town whose prestigious name is known across the world, offers over 300 days of sunshine a year and a relaxed lifestyle that has become legendary. As well as its elegant shopping streets with their luxury boutiques, discover the mythic facades of the town's grand hotels along the Croisette, as well as the allure of the Suquet and Californie districts. Enjoy the activity of the palm-tree lined Mediterranean beaches and their prestigious restaurants, and luxuriate in the lifestyle of Cannes, a town overlooking "the most beautiful bay in the world".
Activities:
In Cannes there are a huge number of facilities, stadiums and courts, meaning one can practice a wide array of sports, from cycling, athletics, beach volley and tennis to martial arts, diving, sailing and hiking. You can play golf (Grasse, at 8km from the new villas), visit the perfumery, go to the Festival de Cannes (in May) and walk on the Croisette.
Local food and gastronomy:
Local produce includes plenty of fresh vegetables and fruit (tomatoes, eggplant, artichokes), herbs (rosemary, oregano, lavender, tarragon), olive oil, olives, seafood (especially cod and anchovies), garlic. Classic dishes include bouillabaisse and bourride (both fish stews), tapenade (olives, anchovies, capers, olive oil and lemon juice), pistou (a Mediterranean pesto) and daub (meat stews).
Financing:
We have our own French mortgage brokerage service in order to find the most suitable mortgage for each client. Whether you want an interest-only mortgage, a traditional repayment mortgage or hybrid mortgage, we can find the right mortgage for you.
Access:
By car: A8 La Provencal motorway
By train: Cannes SNCF station is served by high speed TGV trains which go to Paris and other French towns, regional trains and international trains.
By plane: Nice Cote d'Azur International Airport is 35 min away with regular flights to the UK and other European destinations. Cannes-Mandelieu airport (20 min away) offers regional and national chartered business and tourism flights.
DPE 0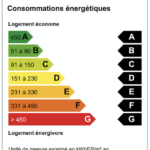 GES 0