In a luxury secured résidence facing the sea, 2 bedrooms apartment 62m² with private terrace and garden 60m²overlooking Monaco and Cap d'Ail port. Swimming pool, underground parking and cellar in basement. A must see!
Monaco is a tiny independent city-state on France's Mediterranean coastline known for its upscale casinos, yacht-lined harbor and prestigious Grand Prix motor race, which runs through Monaco's streets once a year. Monte-Carlo, its major district, is home to an elegant belle-époque casino complex and ornate Salle Garnier opera house. It also has many luxe hotels, boutiques, nightclubs and restaurants.
To receive more information about this property and to be put in touch directly with our local agent, Jerome Rucquoy, please fill in the form below.
DPE 90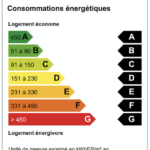 GES 1