This property complex of about 750 sqm is located in Cap d'Antibes on a 3,400 sqm land. Many possibilities for this investment.
The property complex includes:
11 apartments
2 studio apartments
A 150 sqm villa
Parking space for 15 cars.
Close from the beach.
Antibes (Juan les Pins) is one of the most known seaside resorts set between Cannes and Nice, in the Alpes Maritimes department. Characterised by tall houses, narrow paved streets, 48 beaches along 25 km of coastline and many yachting harbours it is a perfect place for a holiday destination as well as a permanent stay. After a choice of various sea activities like waterskiing, diving and fishing, there are many interesting places to see such as the Cap, port, the old town and the Picasso museum. It offers all sorts of everyday amenities. The Juan les Pins part guarantees an exciting nightlife with night clubs, casino, even night shopping while Antibes is full of restaurants, piano bars, cafes and theatres. There are many festivals including the famous Jazz a Juan event which is one of the top jazz festivals in the world. For the largest choice of fresh local produce the best place to go is the daily market Marche Provencal but there are also 3 other markets (Artisanal, Foire -clothing market and Brocante). Antibes is situated only 15mins from the international airport in Nice.
To receive more information about this property and to be put in touch directly with our local agent, please fill in the form below.
DPE 0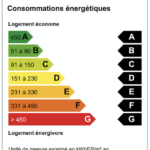 GES 0