This property was built in the 19th century. It is located near the Castle of the Duke of Saint Simon in a small town with a rich architectural heritage.
Offering 300sq m of living space, this property is arranged over 3 floors. On the ground floor, the entrance hall leads to a lounge opening onto a terrace, a dining room, a kitchen and WC. The first floor provides a bedroom and 3 master bedrooms with their own bathroom (or shower room) and WC. On the second floor, the landing leads to 6 bedrooms and 2 shower rooms with WC. The property also enjoys 3 other buildings providing additional bedrooms and shower rooms.
It is set in a 7 acres plot of land with lots of trees and a lovely pond at the entrance of the property.
The mansion is located less than 1 hour from Chartres, a commune in the Eure-et-Loir department in France. It is located 96 km southwest of Paris. At the crossroads between Brittany, Normandy and the Loire Valley, the two steeples of the Chartres Cathedral of our Lady rise majestically from the Beauce Plain like a mirage. This town as many assets like the hustle of market stalls, the humpback bridge straddling the river, elegant facades, the colourful stained glass windows of an old church, the wealth of the museums with their countless treasures, the magic of the Festival of Light which lights up the town, the passion of craftsmanship and the abundance of fragrance during the Perfume Festival. The Paris-Orly airport can be reached in 1h30.
DPE 0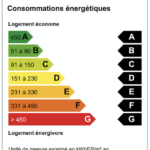 GES 0