This property is located in Cumont, a lovely village 40 minutes from Montauban and 1 hour from Toulouse.
It enjoys great features like mullioned windows, a corner turret, a former drawbridge etc.
This property comprises of a longere, an artist's studio, a gite, several outbuildings including a stable with a large attic (250sq m).
The living space (200sq m) provides a lounge with fireplace and exposed beams, 4 bedrooms, a bathroom and a shower room.
This property is located 10 minutes from Beaumont-de-Lomagne, a perfect model of a royal bastide. Created in the 13th Century it is characterised by its geometric layout of streets radiating from its 14th century 'Halle'. The town has kept its 13th Century fortified church. It is also the birthplace of Pierre Fermat, who baffled the world's scientists for over 250 years with his last theorem. It is a small market town with all the facilities and shops, bank, bar, school, post office, etc. It is 35 minutes away from Montauban and 1 hour from La Garenne Airport.
DPE 191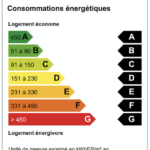 GES 4